Home » Carefree Golf Communities » Desert Forest Golf Homes
Searching For Desert Golf Homes For Sale In Carefree, AZ. (85377)?
If you are interested in receiving Desert Forest real estate information,
call Team Fore anytime… @ 1-888-935-8829 … (1-888-WE-LUV-AZ).
Or, if you only want to search for our listings of golf homes for sale in the Desert Forest Golf Club Community in Carefree, Arizona, click on one of our 'No-Registration-Required' searches below.
Welcome to Desert Forest!
---
View ALL Desert Forest Golf Homes For Sale Listings Below. (MLS)
---
Want To Narrow Your Search?
---
Not Searching For Golf Properties In Desert Forest ?
Search For Golf Properties In The Other Carefree Golf Community …
---
Not Searching For Cave Creek Golf Communities Homes/Properties?…
Return To ALL Arizona Golf Communities To Search For Homes In Other AZ. Golf Communities.
---
Desert Forest At A Glance
The private, members-only Desert Forest Golf Club opened in 1962. The 7,011-yard course has been consistently rated in the Top 100 golf courses.  The natural grade of the desert guided the design and construction. There is a substantial elevation change from the clubhouse to the highest point of the course of approximately 400 feet. With its tight fairways and lightning fast greens, the course offers a challenge to every level of golfer.
The basic appeal of golf starts with the nature of the course. No two golf holes are similar. The Sonoran flora creates the dominant character. But there are memorable differences; and there is a powerful emotional attachment that brings golfers back round after round to unique settings like Desert Forest.
Named one of Golf Digest's "Best 100 Courses in America" every year except one for 41 years.
Has appeared regularly on the "Top 100 Courses in the U.S." lists by Golf Magazine.
Two holes were also named in Golf Magazine's "The World's 500 Greatest Golf Holes."
Has consistently been ranked in Golf Week's "America's Best Top 100 Modern Courses"
Was selected one of "The 100 Most Prestigious Private Clubs in America" by Golf Connoisseur Magazine … with the highest ranking of any Arizona course.
Was voted in 2003 & 2005, the best private course in Arizona by the Arizona Professional Golfers Association  
Desert Forest Golf Club is a member owned club.  Prospective members have the opportunity to play golf and interact socially with several members before submitting a proposal for membership. Candidates are then reviewed and recommended by the Admissions Committee and submitted to the Board of Directors for approval.  Desert Forest Golf Club is a true golf club (no swimming pool or tennis courts). The course has a natural design that makes it both playable and challenging to players of all levels. Its small membership ensures accessibility at times convenient to the members. DFGC is located in Carefree, Arizona at an altitude of about 2500 feet and is typically 6F to 9F degrees cooler than downtown Phoenix throughout the year. The Club places emphasis on keeping the golf course in great playing shape throughout the year. The Club is not a real estate development. In a region with many real estate development golf courses, Desert Forest is a welcome contrast. DFGC is a private, member-owned Club run by a Board of Directors and various committees. 
The practice facility has two separate teeing areas, two separate practice bunkers, and a chipping/putting green. The Club is open year around. In the peak playing season (late October through mid May), the Club is open 7 days a week and lunch is served every day with a limited menu on Mondays. Also, during this season, Friday nights at the Club include cocktails and buffet dinners. In addition, there are special parties, such as wine dinners, theme parties, mixed events and private member parties. There is a men's mixer (TNT) every Tuesday at noon. There are other events throughout the season, including two man events, four man scrambles, and the club championships. Also, there are the very popular fall and spring member-guest tournaments and inter-club competitions. For the ladies, the DFWGA runs an 18 hole and 9 hole program with appropriate events and championships for its members as well as a member-guest invitational, league play, and friendly inter-club events.
The greens and following tees are in close proximity so that the course is very walk-able. Electric golf carts are available for everyone, but not mandatory.
DFGC has a national membership. The membership consists of those who truly love and respect the game of golf and enjoy playing a challenging and beautiful golf course in the Sonoran desert. In addition to the younger members who primarily live in the area year around, the club consists of many people who are still working, about to retire, or are fully retired, many of which have second homes in the North Scottsdale/Carefree area.  About 70% of golf rounds are played in the peak playing season. 
DFGC is a family oriented club with special golf rates for sons, daughters, and grandchildren of regular members.
---
Our Invitation
The profession team of golf real estate specialists at Team Fore welcomes your Desert inquiry. No other Carefree golf real estate agents are as well equipped to show you the golf course homes for sale in Desert Forest Golf Club in Carefree, Arizona.
We invite you to 'Live All That You Love'©.
Call Team Fore anytime… @ 1-888-WE-LUV-AZ … (1-888-935-8829).   Or, submit the form below.
---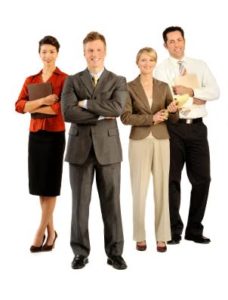 – Team Fore
09/10/2019
Content Copyright 2019 – Team Fore – The Desert Forest Real Estate Agents.