Home » Carefree Golf Communities
Searching For Carefree Golf Communities Homes For Sale In AZ. ?
If you are interested in receiving Carefree real estate information,
call Team Fore anytime… @ 1-888-935-8829 … (1-888-WE-LUV-AZ).
Or, if you only want to search for golf course homes for sale in the Carefree golf communities, 
simply click on one of our searches below.
Welcome To Carefree!  
Feel Free To Use Any Of Our No-Registration-Required Carefree Home Searches.
Click The Following Link To Search For ALL Carefree Golf Homes For Sale.
---
Want To Narrow Your Search?

---
Or, Narrow Your Search For Golf Homes In The Carefree Golf Communities Below.
---
Search For Carefree Golf Condos & Townhomes For Sale.
Search For Carefree Golf Course Lots & Land For Sale.
---
Not Searching For Carefree Golf Communities Homes/Properties?
Return to ALL Arizona Golf Communities to search golf homes in the other Arizona cities.
---
Carefree At A Glance
If you've yearned for the 'carefree' lifestyle of a small western town, without giving up the luxury and amenities of any big city golf course community, Carefree is just what you've been looking for. The motto of this northern central Arizona town is 'Home of cowboys and caviar, where the old west meets the new'. The streets are characteristic names such as Easy Street, Tranquil Trail, Long Rifle and Ho-and Hum Roads. The town revolves around the Carefree sundial in the Sundial Circle Plaza.
The Boulder's Golf Club in Carefree offers one of the finest courses in the country. Granite boulder formations surround this luxurious course located in the Sonoran desert. Enjoy tennis and the exquisite spa as well. The Desert Forest Golf Club was voted 'The Best Course in Arizona'. It takes advantage of the beautiful natural landscape in the course's design. Choose between a contemporary house or luxurious condo. Golf will be at the top of your list when you own a home right on the course, but there are plenty of other outdoor activities in the area, such as Horseshoe Lake in the Tonto National Forest. Try your hand at catching a large mouth bass, small mouth bass or catfish.
---
Our Invitation
The professional team of golf real estate agent specialists at Team Fore welcomes your Carefree golf communities inquiry. No other Carefree golf real estate agent team is as well equipped to find your dream golf course home in Carefree, AZ. 
We invite you to 'Live All That You Love'©.
Call Team Fore anytime…  @ 1-888-WE-LUV-AZ … (1-888-935-8829).      Or, submit the form below.
---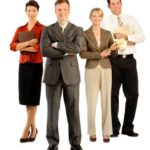 – Team Fore
10/13/2019
Content Copyright 2019 – Team Fore – THE Carefree Golf Real Estate Agents.