You Are Here: » HOME » Phoenix Area Golf Communities
---
Searching For Phoenix Golf Course Communities For Sale In Arizona?
If you are interested in receiving Phoenix area real estate information,
call Team Fore anytime… @ 1-888-935-8829 … (1-888-WE-LUV-AZ).
Or, if you only want to search for available homes for sale in Phoenix golf communities,
feel free to use any of our 'No-Registration-Required' home searches.
Welcome To Phoenix! 
---
Narrow Your PHOENIX Home Search By Type:
Search For All Phoenix Golf Homes For Sale.
Or, Search For Phoenix Area Golf Homes For Rent/Lease. 
---
Narrow Your Search For Homes In The PHOENIX Area Communities Below:
Fountain Hills Golf Communities
Litchfield Park Golf Communities
Paradise Valley Golf Communities
Phoenix (Midtown) Golf Communities
San Tan Valley Golf Communities
South Phoenix Golf Communities
Stonecreek Area Golf Communities
---
Search For Phoenix Homes For Sale By ZIP CODE Below:
Phoenix Homes For Sale In The 85016 Zip Code
Phoenix Homes For Sale In The 85018 Zip Code
Phoenix Homes For Sale In The 85050 Zip Code
Phoenix Homes For Sale In The 85054 Zip Code
85001, 85002, 85003, 85004, 85005, 85006, 85007, 85008, 85009, 85010, 85011, 85012, 85013, 85014, 85015, 85017, 85019, 85020, 85021, 85022, 85023, 85024, 85026, 85027, 85028, 85029, 85030, 85031, 85032, 85033, 85034, 85035, 85036, 85037, 85038, 85039, 85040, 85041, 85042, 85043, 85044, 85045, 85046, 85048, 85051, 85053, 85060, 85061, 85062, 85063, 85064, 85065, 85066, 85067, 85068, 85069, 85070, 85071, 85072, 85073, 85074, 85075, 85076, 85078, 85079, 85080, 85082, 85083, 85085, 85086, 85087.
---
Narrow Your PHOENIX Community Type Search:
Search The Phoenix Private Golf Communities.
View Phoenix Public Golf Communities.
Browse The Phoenix Retirement Golf Communities – (55+)
Affordable Golf Communities In Phoenix
---
Not Searching For Golf HOMES In Phoenix? …
View Phoenix Golf Condos & Townhomes For Sale.
Or, View Phoenix Golf Course Lots And Homesites For Sale.
---
Not Searching For Golf Real Estate In The PHOENIX Golf Communities? …
Search All Central Arizona Golf Communities.
Return to All Arizona Golf Communities to view golf real estate in the other AZ. cities.
Or, Return To The Arizona Golf Course Homes For Sale Home Page.
---
Coming To Phoenix … Just To Play? …
View The Phoenix Golf Resorts.
---
Phoenix At A Glance
Enjoy the sub-tropical weather of Phoenix, surrounded by mountains in the northeastern part of the Sonora Desert. Golf is a much-loved activity for many of the Phoenix residents, as well as thousands of visitors. The golf courses in this city offer challenging games for the most expert players and enjoyable rounds for 'newbie' golfers.
Golf homes for sale in Phoenix are offered in a range of prices and sizes. We'd love to find the perfect one for you. Get in nine holes after work and play the full course every weekend at a great course just steps from your front door. Golfers enjoy the optimum temperatures for playing. Although you may want to start early or play in the evening during the peak summer months when it can get a bit warm.
Enjoy some of the best performances at the Phoenix Symphony Hall, including concerts, ballet and opera. But, for the sports lovers, even when golf is your passion, you will want to take in a game of the Phoenix Suns, Arizona Cardinals, Phoenix Coyotes or Diamondbacks. For racing fans, partake of NASCAR racing, drag racing and boat racing.  
---
Our Invitation
The professional team of golf specialists at Team Fore welcomes your Phoenix golf real estate inquiry. No other Phoenix area golf real estate agents are as well equipped to find you your dream golf course property in or near a Phoenix, Arizona area golf community.
We invite you to 'Live All That You Love'©.
Call Team Fore anytime … @ 1-888-935-8829 … (1-888-WE-LUV-AZ). 
Or, submit the form below.
---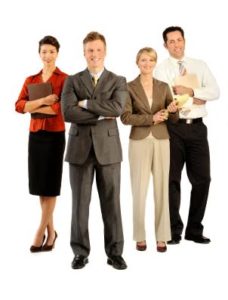 – Team Fore
01/09/2022
Content Copyright 2022 – Team Fore – THE Phoenix Golf Community Real Estate Agents.