Home » Tucson Golf Communities
Searching for Tucson Golf Communities In AZ. ?
If you are interested in receiving up to the minute Tucson real estate information,
call Team Fore anytime… @ 1-888-935-8829 … (1-888-WE-LUV-AZ).
Or, if you only want to search the Tucson MLS listings for available golf course homes for sale in the Tucson golf communities, feel free to use one of our 'No-Registration-Required' searches below.
Welcome To Tucson!
---
Click The Following Link To Search For ALL Tucson Golf Homes For Sale.
---
Want To Narrow Your Search ?
---
Or, Narrow Your Search For Properties In These Golf Communities/Categories.
Tucson Public Golf Communities
---
Search For Tucson Golf Condos & Townhomes For Sale.
Search For Tucson Golf Course Lots For Sale.
---
Not Searching For Golf Communities In Tucson?
Return to ALL Arizona Golf Communities to search golf communities in the other Arizona cities.
Or, Review The Tucson Golf Resorts.
---
Tucson Golf Communities At A Glance
The golf courses of Tucson are a well kept secret among the residents and visitors that are in the know. Some of these courses are ranked to be the best in the world. This city is the second largest in the state, second only to Phoenix. It is located in the southeastern part of the state, 118 miles from the edge of Phoenix. It's surrounded by majestic mountain scenery, with the Santa Catalina Mountains close by to the north, the Tucson Mountains on the west and the Rincon Mountains on the east.
There are plenty of golf course properties in Tucson. Choose a golf home right off of the course for your main residence or a vacation home. There is a perfect fit for your personal needs and we can help you find it. After a long and enjoyable day at the course, take in another sporting event. The University of Arizona offers baseball, swim teams, softball and don't forget the Cats. Cheer for the Tucson Thunder Cats at an indoor football game.
Activities
For some of the best outdoor activities, head over to Sabino Canyon in the Sabino Mountains. You'll find the best of the area's hiking, biking and swimming. The glorious views, as well as investigating the desert up close, will astound you. When the day is done, head back to your Tucson golf home and enjoy all the peace and serenity offered by owning a fine golf course property in Tucson, Arizona.
---
Our Invitation
The team of golf real estate specialists at Team Fore welcomes your Tucson inquiry. No other Tucson golf real estate agents are as well equipped to find you the perfect fine golf property or dream golf course home in the Tucson, Arizona.  
We invite you to 'Live All That You Love'©.
Call Team Fore anytime … @ 1-888-WE-LUV-AZ … (1-888-935-8829).    Or, submit the form below.
---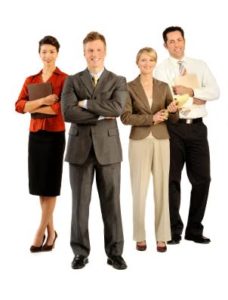 – Team Fore
07/04/2019
Content Copyright 2019 – Team Fore – THE Tucson Golf Real Estate Agents Team.