Home » Scottsdale Golf Communities » Whisper Rock Golf Homes
Searching For Whisper Rock Golf Homes For Sale In Scottsdale, AZ.?
If you are interested in receiving Whisper Rock real estate information,
call us anytime for assistance… @ 1-888-935-8829 … (1-888-WE-LUV-AZ).
Or, if you only want to search for available golf homes for sale in Whisper Rock in Scottsdale, Arizona,
feel free to use one of our 'No-Registration-Required' searches below.
Welcome To Whisper Rock!
---
View ALL Whisper Rock Golf Homes For Sale Listings Below. (MLS)
---
Want To Narrow Your Search?
---
Or, Narrow Your Search For Homes In The Communities In Scottsdale Below:
Whisper Rock – You Are Here
---
Not Searching For Whisper Rock Golf Homes For Sale?
Return to ALL Scottsdale Golf Communities to view golf homes in the Scottsdale golf communities.
Return Arizona Golf Communities to search for golf homes for sale in other Arizona cities.
---
Whisper Rock At A Glance
Whisper Rock Estates draws its inspiration from traditional American Southwest architecture and the diverse styles that inspired it. This includes influences from Old World, Native American, Latin American, and Spanish Colonial cultures. Historically, the character of these dwellings reflected the environmental conditions of their places of origin, and did not necessarily result from a quest for style. Locally available materials and rudimentary construction methods were employed, yielding simple, yet substantial dwellings without excessive adornment. Structures were often "nestled" into their site, taking advantage of existing natural features for protection from the elements. The rural setting offered opportunities for the site to evolve over time, often resulting in various detached building that were functionally connected by courtyards and other such areas. Covered loggias, trellis elements and site walls with strategically placed openings transformed the sometimes intense climate into filtered natural light and gentle cooling breezes. The combination of these factors produced rambling, low-lying, human scale dwellings that were functionally and visually anchored to their site. Whisper Rock espouses to achieve the same rustic simplicity and enduring charm in its homes today.
Whisper Rock Estates is a new exclusive guard-gated golf community on 850-acres in North Scottsdale which offers large custom home sites, ranging from one to five acres. Home sites have lush desert vegetation and superb 360-degree views of the McDowell Mountains, Pinnacle Peak, Black Mountain and the Tonto National Forest.
Whisper Rock Golf Club strives to provide players with the finest golf experience possible. Whisper Rock's membership is limited to 580 golf memberships for the 36-hole facility. Whisper Rock's club is focused on golf rather than other amenities, though amenities do include walking paths, library, 3 acre park, fitness center, 24-hour guard-gated access, and concierge services including dry cleaning and grocery arrangements.
Whisper Rock Estates is a private 800-acre, guard-gated community of approximately 200 Scottsdale custom homes tucked neatly into the picturesque desert of north Scottsdale, Arizona.
Every aspect of this community has been thoughtfully designed to complement the dramatic natural splendor of its unspoiled Sonoran Desert surroundings.
It offers a relaxed and inviting lifestyle within an extremely low-density, high-service neighborhood of exquisitely designed and authentically styled homes.
Home sites within Whisper Rock Estates range in size from 1 to 4 acres. These home sites are priced from $500,000 to more than $1 million and represent some of the largest Scottsdale custom home sites available within a gated community with a full amenity package.
In addition to custom home sites, a number of beautiful custom homes crafted by the finest Scottsdale custom home builders currently are available and priced from approximately $1.8 to $5 million.
Located near the intersection of Lone Mountain and Hayden Road in North Scottsdale, Whisper Rock is a community in which every aspect has been thoughtfully designed to complement the dramatic natural splendor of its unspoiled Sonoran Desert surroundings.
Home sites range in size from 1 to 3 acres with an average size of 1.9 acres. This creates an extremely low-density environment where the privacy and the beauty offered by the desert will remain intact for all to enjoy. In fact, each building envelope within Whisper Rock was hand-selected based upon its natural setting and interaction with its desert surroundings. Likewise, strong architectural standards have been put in place to preserve the quality of each home built while requiring styles that are traditional and authentic in design. Whisper Rock residents also enjoy a host of carefully selected residential services, including periodic checking of the home while residents are away, opening and closing of the home for arrival and departure, home-alarm monitoring, roving neighborhood security patrols and organized recreational and social activities. All of which are intended to make life as carefree and relaxed as possible. Our current MLS listings is a great place to start your search for the perfect home for sale in Whisper Rock.
For those interested in pursuing membership, Whisper Rock Golf Club shares the more than 800 acre property with the residential community. The Golf Club includes a Phil Mickelson designed golf course as well as a recently completed Tom Fazio golf course, which is completely separate from the residential component. Membership in Whisper Rock Golf Club is based solely upon sponsorship and invitation and is not tied to property ownership in any way. This allows residents to enjoy the cachet and ambiance of living in a private golf community without the financial commitment generally required to do so. Current membership fee is $100,000. This is a single, individual membership with limited family privileges. The number of members will be limited to a number yet to be determined per course.
To learn more about life at Whisper Rock or take a personal tour of the community, please contact Team Fore
Featured golf hole – Mickelson Course:  The 11th hole is par-5 measuring 510 yards from the member tees. Like many of the holes at Whisper Rock, the 11th will have not a single home in view. It is a straight-away hole looking due east with a slightly elevated tee box. The teeing ground sits at one of the most elevated places on the course and offers views to the eastern mountains such as Four Peaks. Two well-positioned bunkers demand a precise drive. The second shot can either be laid up about 75 yards in front of the green, or a player can attempt to carry to the green. However, the green slopes from front to back and must be hit in the right location to prevent the ball rolling off into a catch area. From the catch area the player will have many options; to putt, to bump and run or use a flop shot. It is characteristics of many holes at Whisper Rock to provide options around the green.
Featured golf hole – Fazio Course:   The 13th hole measuring 340 yards from the member tees is the featured hole on this course. The elevated tee requires a precise shot to the fairway below leaving a short but difficult approach shot to a green with a partially false front.
---
Our Invitation
The profession team of golf real estate specialists at Team Fore welcomes your Whisper Rock inquiry. No other Scottsdale golf real estate team is as well equipped to show you the golf course homes for sale in Whisper Rock in Scottsdale, Arizona.
We invite you to start …  'Living All That You Love'.
Call Team Fore anytime… @ 1-888-WE-LUV-AZ … (1-888-935-8829).  Or, submit the form below.
---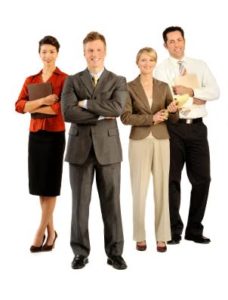 – Team Fore
07/20/2019
Content Copyright 2019 – Team Fore – The Whisper Rock Real Estate Agents.