Home » Scottsdale Golf Communities » Kierland Golf Homes
Searching For Kierland Golf Homes For Sale In Scottsdale, AZ.?
If you are interested in receiving information on Kierland, call Team Fore anytime
@ 1-888-935-8829 … (1-888-WE-LUV-AZ). 
Or, if you just want to search for our real estate agents' listings of available golf course homes for sale in Kierland in Scottsdale, Arizona, feel free to use of of our 'No-Registration-Required' searches below.
Welcome To Kierland!  
---
View ALL Kierland Golf Homes For Sale Listings Below. (MLS)
---
Or, Search For Homes In The Golf Communities In Scottsdale Below:
---
Not Searching For Scottsdale Golf Homes For Sale?
Return To ALL Arizona Golf Communities To Search For Golf Homes For Sale In Other Arizona Cities.
---
Kierland At A Glance
Designed by Scott Miller, Kierland Golf Club opened in 1996 to immediate accolades. It was included in the "Best New Public Golf Course" by Golf Digest.  Then, voted "Most Improved Facility" in 2000 by Troon Golf Properties.  In 2001, it was voted "Top 100 Golf Shops in the Unites States"; and in 2002, voted best new daily fee clubhouse by Crittenden. 
The three unique nine hole layouts at Kierland combine the best of desert and parkland golf. They are named Acacia, Ironwood and Mesquite for the trees that dominate its landscape. Saddle shaped fairways on many holes make this course a bit more user friendly than the typical desert style course. But even the most advanced players will find plenty of challenge. All are distinctive enough that one could play several rounds and feel that you're getting plenty of variety.
With its spacious layout and food and beverage service, Kierland Golf Club is ideal for groups and tournaments as well as individual play.  The Kierland Golf Club has years of successful operation under its belt. With 27 holes, golfers can put together three combinations of 9 hole courses. This utilizes a system that accommodates many more golfers than the traditional 18 hole golf course. Situated on 225 acres, the three courses offer a combined round of play on 18 holes of par 72, 6,900 yard golf.
Club
The Golf Club is managed by Troon Golf, the leader in upscale golf course management. It also offers a 19,000 square foot golf clubhouse featuring a pro shop, men's and ladies locker room facilities and the Brittlebush Bar and Grill. For a second dining choice, there is Edie's Range House Bar & Grill which seats 50 and offers breakfast and lunch on an outdoor patio and acts as a pass through, "halfway house" for golfers.
If practice is what you're in need of, Kierland offers a 300 yard, double ended practice facility. It offers private and group lessons with "Top 100" instructors by Golf Magazine. The Golf Club is also the home of Golf Digest Golf Schools under the direction of noted teaching professional Mike Labauve.  In addition, Kierland golf homes for sale are located in a recognized Audubon Cooperative Sanctuary and was voted "Newcomer of the Year". This was among all Troon Golf Properties in 1999. 
The championship golf at Kierland is coupled with the luxury of a fine Scottsdale golf destination. Apart from the Golf Club, Kierland also boasts a 38 acre 'Main Street' urban village. It is an upscale pedestrian friendly entertainment destination in Scottsdale.
Kierland is a wonderful community in which to live, shop, dine and enjoy the myriad of outdoor activities. The development is surrounded by sweeping vistas of Camelback Mountain, Pinnacle Peak and The McDowell Mountains.  The Golf Club is punctuated by the expansive and dramatic beauty of the Arizona desert. The park like setting is one of hills and valleys of emerald green fairways and golden colored desert grasses.  They sweep from constantly changing elevations to spacious Bermuda grass greens.
---
Our Invitation
The team of golf real estate agent specialists at Team Fore welcomes your Kierland golf homes inquiry. No other Scottsdale golf real estate agent team is as well equipped to show you available golf course homes for sale in the Kierland golf community. Find the homes that will help you to
'Live All That You Love '.™
Call Team Fore anytime @ 1-888-WE-LUV-AZ … (1-888-935-8829).
---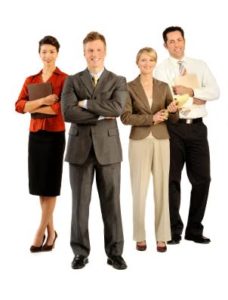 – Team Fore
05/18/2019
Content Copyright 2019 – Team Fore – THE Kierland Golf Real Estate Agents.