Home » Scottsdale Golf Communities » Grayhawk Golf Homes » Firenze Homes
Welcome to Firenze Homes At Grayhawk!  If you are interested in receiving information on Firenze golf homes for sale, call Team Fore @1-888-935-8829 … (1-888-WE-LUV-AZ).
Or, if you only want to search for listings of currently available homes in Firenze at Grayhawk,
feel free to use one of our 'No-Registration-Required' searches below.
---
Search For Firenze Homes For Sale In Grayhawk.
Or, You Can Search For Homes In The Grayhawk Communities/Subdivisions Below:
The Park:
Coventry at Grayhawk
Coventry at The Park
Featherwind
Monterey Park
Montevina
Pinnacle
Ridgecrest
Raptor Retreat:
Crown Point Norte
Halcon Retreat
Halcon Villas
Halcon Vistas
Los Vientos
Serenity
Volare
Los Vientos
Talon Retreat:
Avante 
Crown Point
Monterey
Peregrine Villas
Peregrine Vistas
Renaissance
Talon Fairways
Talon Point
---
Search For Grayhawk Golf Condos, Townhomes, Villas, Lofts In These Communities:
The Park:
Village (Condos/Townhomes)
Venu (Condos/Townhomes/Lofts)
Vintage (Condos/Townhomes)
Edge (Condos/Townhomes)
Raptor Retreat:
Avian (Condos/Townhomes)
Talon Retreat:
Cachet (Condos/Townhomes)
Tesoro (Condos/Townhomes)
Encore (Condos/Townhomes)
---
Not Searching For Firenze Homes For Sale?
Return To All Grayhawk Homes For Sale.
---
FIRENZE AT A GLANCE
---
The team of real estate agents at Team Fore welcomes your Firenze homes inquiry. No other Grayhawk real estate agents are as well equipped to show you the available golf course homes for sale in Firenze in the Grayhawk golf community in Scottsdale, Arizona.
Let us show you one that fits your dreams … and help you start to 'Live All That You Love'©.
Call Team Fore anytime @ 1-888-WE-LUV-AZ … (1-888-935-8829) or, submit the form below.
---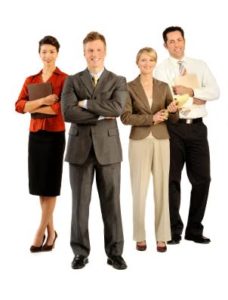 01/12/2019
Content Copyright 2019 – Team Fore – The Firenze Homes Real Estate Agents.