Home » Scottsdale Golf Communities » Desert Mountain Golf Homes
Searching For Desert Mountain Golf Homes For Sale In Scottsdale, AZ. ? 
If you are interested in receiving Desert Mountain real estate information,
call Team Fore anytime … @ 1-888-935-8829 … (1-888-WE-LUV-AZ).
Or, if you only want to search for golf course homes for sale in the Desert Mountain Club golf community in Scottsdale, Arizona, feel free to use our 'No-Registration-Required' searches below.
Welcome To Desert Mountain!  
---
View All Desert Mountain Golf Homes For Sale Listings Below. (MLS)
---
Want To Narrow Your Search?  
---
Or, Search For Homes In The Desert Mountain Villages / Communities Below:
Upper Villages:
Middle Villages:
Apache Cottages I
Apache Cottages II
Arrowhead
Desert Fairways
Desert Greens
Desert Horizons
Grey Fox
Mountain Skyline
Painted Sky
Rose Quartz
Turquoise Ridge
Lower Villages:
Deer Run
Desert Hills
Eagle Feather
Gambel Quail
Gambel Quail Preserve
The Haciendas
Lone Mountain I
Lone Mountain II
Lookout Ridge
Renegade Trail
Sonoran Cottages
Sonoran Cottages Enclave
Sonoran RidgeDeser
Sunrise
---
Not Searching For Golf Properties For Sale In Desert Mountain ?…
Search For Golf Properties In The Golf Communities In Scottsdale Below:
Ancala Country Club – Private
Desert Mountain – You Are Here
Estancia– Private
Kierland – Public
McCormick Ranch – Public
Mirabel – Private
SilverLeaf – Private
Scottsdale National Golf Club – Private
---
Not Searching For Golf Homes In Scottsdale?…
Search For Scottsdale Golf Condos & Townhomes For Sale.
Search For Scottsdale Golf Course Lots For Sale.
---
Not Searching For Scottsdale Golf Communities Homes For Sale?…
Return To ALL Arizona Golf Communities To Search For Golf Homes For Sale In Other Arizona Cities.
---
Desert Mountain At A Glance
An award-winning, private residential community nestled in the foothills of north Scottsdale's Continental Mountains, Desert Mountain is distinguished by its dramatic natural desert beauty. Lyle Anderson followed his success at Desert Highlands by assembling a parcel of land 10 times the its size.  In 1986, he launched Desert Mountain, an 8,000 acre community. Lyle Anderson's philosophy with this property was to replicate the marketing practices employed at Desert Highlands and give the buyer "more, more often." Lyle Anderson refers to this as "personal real estate." To meet this demand and fulfill this dream, the company began by identifying compelling, easily accessible geographic areas. These were typically in areas of the world that offer year round desirable climates and a relaxed, sophisticated lifestyle. 
Desert Mountain attracted global attention for its world class amenity package.  In 2000, it was recognized as "The Best Golf Community" in the world by The Robb Report.  It also solidified Anderson's reputation for exceeding expectations. He provided unparalleled quality in all aspects of development and delivered value far beyond simple financial return. Originally designed to feature three golf courses, The Desert Mountain Club has since expanded to include six top rated Nicklaus Signature courses, six distinctive clubhouses and expansive spa and fitness facilities.
Lifestyle
Desert Mountain is one of the finest private residential communities in the world. With over 300 days of sunshine per year, Desert Mountain members enjoy a casual southwestern lifestyle offering social and recreational events to share with family and friends. Desert Mountain continues to receive awards and recognition, not only for the community, but for its golf courses, clubhouses, retail outlets and the architecture of the homes built here. The Desert Mountain Golf Community's history reflects a community that is considered among the most revered places in the world to call home.
Consider the commitment to position each golf home at the pinnacle of its particular market and combine that with distinctive amenities and unparalleled settings. View striking southwestern homes of the highest quality and artistic design and an impressive array of amenities. Surrounded by the enchanting landscape of the high Sonoran Desert, residents of the 8,000-acre community enjoy captivating views, open spaces and Arizona's magical sunsets. The luxurious yet relaxed lifestyle offered by Desert Mountain makes it one of the most prestigious residential locales in the Southwest.
The thousands of people who have become residents realize the inherent value of owning a property that is the passport to a well earned, relaxed and personally rewarding lifestyle. Many of them recognize that their property may become an asset, a legacy to be enjoyed and passed from one generation to the next.  Consider it valued beyond other holdings of purely financial nature. To find a 'life investment' in available Desert Mountain golf course homes for sale, contact the golf real estate agents of Team Fore.
Location
Desert Mountain golf homes are located east of Pima Road on Cave Creek Road in north Scottsdale, Arizona, neighboring Cave Creek and Carefree. They offer the privacy of a secluded area, yet easy access to Phoenix, Scottsdale and the Valley via Loop 101. Temperatures are consistently 5 to 10 degrees cooler than the metropolitan Phoenix area.  Jack Nicklaus has called Desert Mountain one of the highlights of his career as a golf course designer. Six private championship Jack Nicklaus Signature courses, the most located in any one area, offer an exciting diversity of golf experiences for players of all levels amidst breathtaking desert scenery.
The Renegade, Cochise and Geronimo courses have been honored by Golf Digest as among " America's 100 Greatest Golf Courses," and the Chiricahua, as one of the 'Top Ten New Private Courses in the U.S.'  To complement the excellence of the courses, they built The Club's pro shops, consistently named among 'America's Top 100 private club golf shops. It was awarded by Golf Shop Operations & Golf World Business magazines. The Club boasts and six distinctive dining venues, from casual to formal, each with spectacular views.
---
Our Invitation
The team of golf real estate specialists at Team Fore welcomes your luxury Desert Mountain golf homes inquiry. No other Scottsdale golf real estate agents are as well equipped to show you the available golf course homes for sale in the Desert Mountain golf community in Scottsdale, Arizona.  Let us show you one that fits your dreams… 
We invite you to 'Live All That You Love'©.
Call Team Fore anytime… @ 1-888-WE-LUV-AZ … (1-888-935-8829).   Or, submit the form below.
---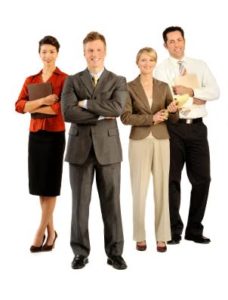 – Team Fore
09/11/2019
Content Copyright 2019 – Team Fore – THE Desert Mountain Real Estate Agents.