Welcome To Mesa Golf Homes For Sale! If you are interested in receiving information on Mesa golf homes for sale, or you want to search for our exclusive listings of available golf homes for sale in Mesa, please call Team Fore, anytime … @1-888-WE-LUV-AZ … (1-888-935-8829).
Located in the east valley of the Phoenix metro area, Mesa is the third largest city of Arizona. It offers the year round warm weather that is so famously enjoyed in the area. Don't discount Mesa as a choice for a fabulous golf course community home. There are plenty of great choices, including the private and gated communities of Apache Wells Country Club, Dobson Ranch, Fiesta Lakes and Desert Sands, Fountain of the Sun, Las Sendas, Longbow and many others. There couldn't be a better excuse to get out on the golf course than living just minutes away from your tee time. A golf course home in Mesa is the perfect choice for the avid golfer's retirement residence, whether it's a vacation apartment, condo or permanent home.
Take a short break from golfing and visit some of the other treasures of Mesa. Take a tour of the Apache Trail. There are jeep tours and hiking tours available. Visit the nearby town of Tortilla Flat for a fun old west attraction. Take an afternoon to inspect the WWII planes at the Arizona Wing CAF Museum. You won't want to miss the 30-acre Park of the Canals, which includes the Brinton Desert Botanical Garden. For additional outdoor enjoyment, visit the 3400-acre urban park, Usery Mountain Regional Park is perfect for biking, hiking and archery. Should you decide to choose a Mesa golf community golf course home, you'll be glad you did.
Search Available Listings Of Mesa Golf Homes For Sale
In The Following Mesa Golf Communities:
The golf real estate agents at Team Fore are always available to answer your questions regarding Mesa golf homes for sale. You can also search our exclusive listings for available fine properties and golf homes for sale in Mesa by utilizing our custom MLS listings search function.
Call Team Fore … anytime, @ 1-888-WE-LUV-AZ … (1-888-935-8829).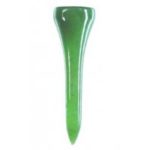 04/17/2017
Content Copyright 2006-2017 – Team Fore – Mesa Golf Homes Real Estate Agents – All Rights Reserved.