Home » Cave Creek Golf Communities » Tatum Ranch Golf Homes
Searching For Tatum Ranch Golf Homes For Sale In Cave Creek, AZ. ?
If you are interested in receiving Tatum Ranch real estate information,
call Team Fore anytime… @ 1-888-935-8829 … (1-888-WE-LUV-AZ).
Or, if you only want to search for the available listings of golf course homes for sale in Tatum Ranch in Cave Creek, Arizona, feel free to us one of our 'No-Registration-Required' searches below.
Welcome To Tatum Ranch!
---
View ALL Tatum Ranch Golf Homes For Sale Listings Below. (MLS)
---
Want To Narrow Your Search?
---
Or, Narrow Your Search In The Tatum Ranch Communities Below.
---
Not Searching For Golf Homes For Sale In Tatum Ranch?
Search For Golf Homes In The Other Cave Creek Golf Communities Below.
---
Not Searching For Cave Creek Golf Communities Homes/Properties For Sale?
Return To ALL Arizona Golf Communities to view golf homes in the other Arizona golf communities.
---
Tatum Ranch At A Glance
Tatum Ranch Golf Club is a private club. Amenities include swim, fitness, and fine dining. The community of Tatum Ranch encompasses 1,500 acres in the Sonoran Desert nestled between north Phoenix and the town of Cave Creek. There are over 30 different neighborhoods spread out over the community. The beauty of the surrounding desert and the close proximity to the big-city facilities and amenities of Phoenix and Scottsdale makes Tatum Ranch one of the most desireable in the entire Valley of the Sun. 
Tatum Ranch homes are part of a master-planned community located in the northeast corner of Phoenix. The community is made up of 3,400 homes and five commercial sites. Located within the Upland Sonoran Desert life zone, Tatum Ranch homes are surrounded by some of the most scenic desert vegetation and wildlife in the state. Summer temperatures at Tatum Ranch tend to be about 5 to 10 degrees cooler than the nearby metropolitan area. This is due to its 1,800 foot elevation.  Tatum Ranch is about 22 air miles from the center of the metropolitan area. This is a perfect community for those interested in enjoying a serene location near the amenities a city like Phoenix has to offer. 
In 1993 Tatum Ranch was sited by the Central Arizona Home builders' Association as the Valley's best master planned community. Tatum Ranch homes have come to be considered the obvious choice when looking for a residence in northeast Phoenix. This recognition is well deserved. SunCor Development Company has taken an area known for its higher real estate prices and created an opportunity to offer homes of an exceptional quality at a modest cost. Some of the most prestigious names in home building have constructed the homes at Tatum Ranch.
Natural Beauty
The success of this community is also partially due to the strict environmental preservation guidelines put in place by Sun Cor Development Company. Sun Cor's aim was to retain the natural beauty of the nearly 1,400 acres of premium desert land right from the start of the project. The program was designed to incorporate existing vegetation and regional wildlife into the community seamlessly. This was achieved through extensive xeriscaping. The environmental preservation guidelines for Tatum Ranch homes have evolved into the standards used by other developers in the Arizona and add to the community's unique high desert charm.
Outstanding playing conditions, friendly Southwestern hospitality and an exceptionally beautiful panoramic desert landscape set the Tatum Ranch Golf Club apart from all others.
Set within mature Palo Verde trees, cactus, mesquite, cactus wren and coyotes add to the desert ambiance. A popular tournament venue, Tatum Ranch has hosted the Southwest PGA Section Players' Championship.
As one of the mature golf clubs in the Phoenix metropolitan area, Tatum Ranch's championship desert course delights players of all skill levels with its unique target-style design. Renowned golf course architect Robert Cupp designed the par-72 course that features gently rolling fairways, strategic bunkers and breathtaking views of the surrounding high Sonoran desert. Set amid the Palo Verde trees and towering Saguaro cactus, the challenging 6,870 yard layout has a rating of 73.4 and a slope of 128 from the championship tees.
For peace and quiet beyond the city, Tatum Ranch is unrivaled. Semi-custom and custom home sites are available in lots over one acre in size, in addition to the Tatum Ranch homes for sale. Many of the homes offer an optimal level of energy efficiency. In addition, a great number of windows allow homeowners to take in the magnificent scenery that surrounds them. 
Course
Golfers of all ages and skill levels will enjoy the unique target-style design of the championship course at Tatum Ranch. The 18-hole, par-72 course was designed by renowned architect Robert Cupp and provides a spectacular golfing experience within the breathtaking setting of the surrounding desert. Gently rolling fairways and expertly placed bunkers around the greens provide a rich experience for those that take on this challenging, yet enjoyable course. Tatum Ranch golf homes located along many of the holes and throughout the rest of the community offer residents the opportunity to make their home near this championship course, as well as the rest of the amenities available through the clubhouse.
Club
The 30,000 sq. ft. clubhouse provides a central location for dining, fitness and a variety of social activities. Members of all ages will enjoy the Jr. Olympic swimming pool, fitness center, dining facility and complete golf shop. Child care is also available for members. Tatum Ranch golf homes offer easy access to this superb facility. 
---
Our Invitation
The team of golf real estate agents at Team Fore welcomes your Tatum Ranch inquiry. No other Cave Creek golf real estate agents are as well equipped to show you the golf course homes for sale in Tatum Ranch in Cave Creek, Arizona.
We invite you to start 'Living All That You Love'.
Call Team Fore anytime…  @1-888-WE-LUV-AZ … (1-888-935-8829).    Or, submit the form below.
---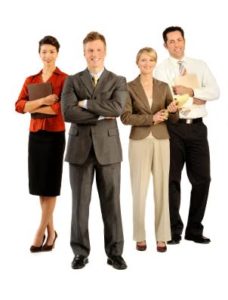 – Team Fore
09/10/2019
Content Copyright 2019 – Team Fore – The Tatum Ranch Golf Real Estate Agents.